Boilers, Plumbing & Heating
HCS England offers a complete boiler and heating system installation, repair and maintenance service to the domestic, commercial and industrial sectors in England.
An established business and a name you can trust, HCS are experts in all types of commercial gas, LPG and oil fired heating and hot water systems, so whatever your needs, we can cover them.
Whether you're moving to new premises, making changes to your existing infrastructure, we are well placed to advise on the solution to best meet your needs.
We provide reactive maintenance, as well as pre-planned service and repair to all manner of boilers, water heaters, cookers and more for a variety of businesses operating in both the public and private sectors.
Our residential plumbing & heating services include:
Domestic boilers
Ambi-rad heater range
Kitchen ventilation (gas fired units and wet heater batteries)
Powermatic warm air units
Gas pipework installations (including coded welding)
Landlord certification and safety checks
12-month service and maintenance contracts
24/7 breakdown assistance
Design and installation of new appliances
Our commercial plumbing & heating services include:
Commercial boilers
Design and installation
Plant rooms
Boiler houses
Schools
Churches
Leisure facilities
Hotels
For more information about our boiler & heating services, please call us on 01609 772001 and our friendly team will be happy to help you.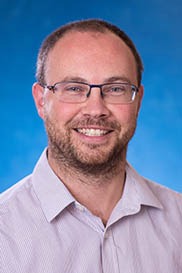 Barry Taylor
Heating & Boiler Specialist
Want to know more about our services? Speak to Barry our heating & boiler specialist on 01609 772001
Get in Touch
For more information about our services, to request a free quote or to book in a repair or new installation, please don't hesitate to contact HCS Mechanical Services England on the following.
2 Moxon Court,
Thurston Road,
Northallerton,
North Yorkshire,
DL6 2NG
Unit 1 The Warehouse,
Keighley Road,
Skipton,
BD23 2TA
Companies We've Worked With